Reading Time:
3
minutes
The point with this page is for you to see any websites, services or companies I use on a daily basis and recommend as well. This is a way for me to allow you to quickly find quality services and companies to use all in one place. Using many of these websites and services will help you save hundreds of dollars in the end.
Please note, that some of the links in this post are affiliate links and if you go through them to make a purchase I will earn a small commission of no extra cost to you. Keep in mind that I link these companies and their products because of their quality and not because of the commission I receive from your purchases (of no extra cost to you).
Mental health hotlines/lifelines
National Institute of Mental Health (United States)
866-615-6464
Freedom from fear (United States)
718-351-1717
Anxiety & Depression Association of America
240-485-1001
National Suicidal Prevention Lifeline
Australia: 131114
Denmark: +4570201201
United States: 1-800-273-825
United Kingdom: 08457909090
Blog-related help
Building your blog/website with WordPress
As someone who has only recently started my blog and growing traffic, I understand all too well how confusing this online world can be. Ever since I started my research and actually building my blog, people have recommended WordPress as the best blogging platform out there.
This is, of course, the self-hosted kind, which is necessary to have if you want to eventually earn a living with your blog and business.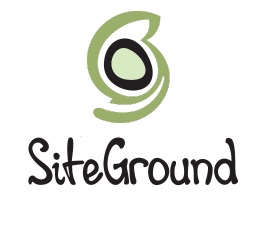 I was trying to decide between BlueHost and Siteground when I first started building my blog. There are great reviews on both of them, but I ended up choosing Siteground as my hosting company. They offer an awesome hosting package for only $3.95 per month for first-time users.
Siteground has an amazing service and support system in place. You can ask the support team all sorts of weird questions, and they will be able to help you out within an hour. This is a wonderful opportunity for someone who has zero experience blogging and no tech experience either.
Other perks included are: free daily backup, free SSL, unlimited e-mail and a 24/7 phone and chat support.
Tailwind is an app that allows you to schedule pins for your Pinterest account. It also lets you look into your analytics, which means that you can see which pins are doing well and which pins are not working at all. It has honestly saved me so much time and has allowed me to schedule pins with only a few hours of work every week.
With this app, you can schedule pins for a week or two at a time spending less than an hour doing so. This will save you a lot of time and you won't have to schedule pins every day. I highly recommend Tailwind.
I highly recommend Making Sense of Affiliate Marketing. Michelle makes more than $50.000 a month using the exact strategies she mentions in this course.
It's truly an eye-opener and affiliate marketing makes so much more sense after I have taken this course. I never thought I would actually pay for a course and thought I would be able to figure everything out on my own. The truth is, I can't. I realized I needed help figuring everything out and this course did it for me.