Reading Time:
4
minutes
Buying something special for someone you love is always a fantastic idea. Maybe you would like to buy something extra special for a loved one who struggles with a mental health illness.
Keep reading if you would like to find some amazing gift ideas for an individual with a mental illness. It could be anxiety, depression, stress or even something entirely else.
Please note, that some of the links in this post are affiliate links and if you go through them to make a purchase I will earn a small commission of no extra cost to you. Keep in mind that I link these companies and their products because of their quality and not because of the commission I receive from your purchases. The decision is yours, and whether or not you decide to buy something is completely up to you.
I am a huge fan of small and inexpensive gifts. I also don't have that big of a budget for extravagant things during the year. This also means that I buy my gifts throughout the year instead of buying everything in December.
Mental health self-care kit for the senses
We all have 5 senses: sight, sound, smell, taste, and touch. Using grounding techniques to stay in the present can be a wonderful help.
A friend of mine suffers from severe and chronic anxiety. Last Christmas (2018) I put together a care package catering to all 5 senses:
Sight:
I bought an adult coloring book with a set of colored pencils. This is a visual way for someone to focus on the present by using a coloring book.
Sound:
I ended up creating a mindful, relaxing and soothing playlist for my friend to play, whenever he felt especially anxious.
To this day, he uses the playlist every day. I even use the playlist myself in the evening as I get ready for bed. It's greatly relaxing.
Smell:
Essential oils are known for their calming and relaxing effects, especially oils such as lavender and chamomile. One or two drops can be applied to your wrists. Herbal tea is also an amazing way to stimulate your sense of smell.
Taste:
I personally love dark chocolate with sea salt. It's enough to soothe my sweet tooth most nights, and it has an absolutely delicious taste. I put one of these in the care package for my friend.
Touch:
Several studies show that being touched can reduce anxiety, depression, and stress greatly.
I gave him one free massage (I am an educated massage therapist, so I figured this could work greatly). I also gave him a gift certificate to try out a one-hour yoga class.
Mental health illness gift guide 2019
As mentioned above, mental health Christmas gifts don't have to be expensive. Here are some great examples for under $15.
In her self-help book "Anxiety – what turns it on. What turns it off", Dr. Breuning offers easy steps to help ease anxiety and build new neuropathways and habits.
With this book, you learn to understand why you are feeling the way you do. You will also get some steps to meet your needs and calm symptoms of your mental health illnesses, especially anxiety.
Lava stone bracelets are made because the stones can easily absorb essential oils. The stones release the scents from essential oils throughout a normal working day.
The lava rock stones are also known for grounding and protection. They can help you find your focus, bring balance into your life and ground scattered energy.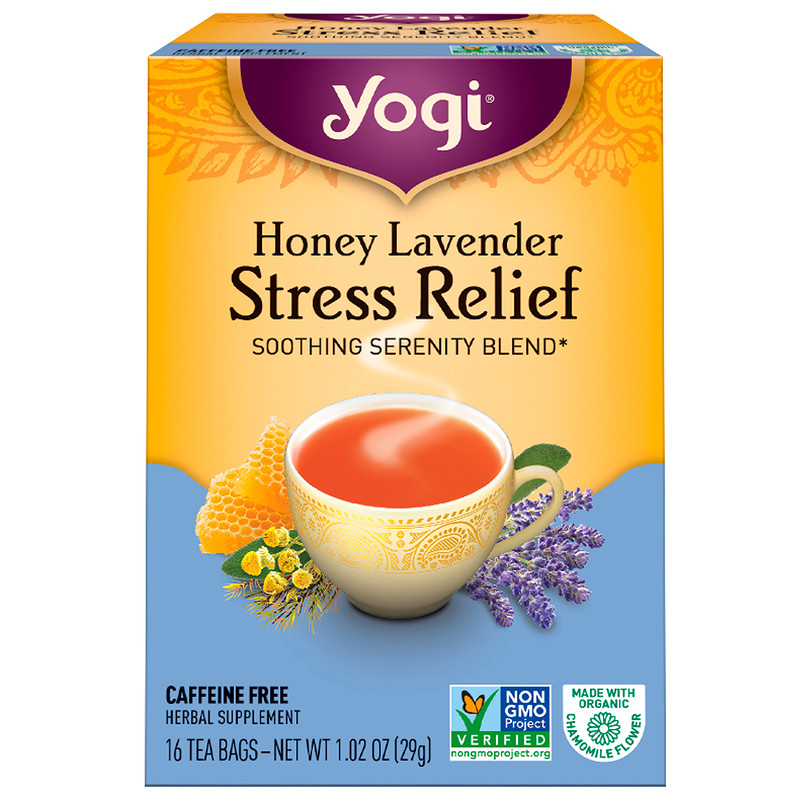 This tea is designed to help you relax and de-stress. The tea uses relaxing herbs like lavender, chamomile, and lemon balm. These herbs are great to help you soothe your mental health illness, such as severe stress. They make you relax and unwind after a busy day.
As you spray this mist on your pillow at night it will help soothe your anxiety and stress instantly. The mist uses scents from Bergamot and Patchouli, which are amazing for any mental illness.
I would love to hear your ideas for thoughtful mental health Christmas gifts for 2019. Let me know in the comments below…
If you found this article helpful or inspirational, please share and save it on Pinterest and Twitter and share it with your friends.
Thoughtful Christmas gifts for mental illnesses